You're Scheduled!
At Kohl's, we are taking additional measures to help maintain a safe environment for our associates, customers and candidates. One safety measure we've implemented is conducting phone interviews rather than in-person.

Here are some details to help you prepare for your phone interview.


What to Expect On Your Call



Position Overview
We'll review the position, Kohl's company as a whole and answer any questions you may have.
Tip: Check out the Store Job highlights below.

Availability
Be prepared to discuss when you are available to work and potential start date, if offered a position.
​​​​​​​
Tip: Have your calendar ready.

Next Steps
We'll talk through the next steps of the process and when you can expect to hear back from us.

Tip: Be sure to check your email! If you receive an offer, forms and additional information will be sent to your email address on file.
To prepare for your upcoming phone interview...
Update Contact Info
We will call you using the phone number listed in your application. Ensure the contact information in yourCandidate Account is up to date.
Prepare Examples
This interview will consist of behavior based questions. Be prepared to provide examples of how you've handled different situations.
Have a pen & paper handy to write down any important notes from the call.
Charged Phone
Now that you're fully prepped, don't forget about that device! Ensure your phone is fully charged prior to our call.
Incoming Call
Our store team will call from a local or unsolicited phone number. On occassion we find our calls don't go through. If you haven't heard from us within 5 minutes of your scheduled time, we encourage you to call the store directly.
Interview Team
There may be up to two people conducting the interview, so don't be surprised if you hear a second voice on the phone!
Sales & Customer Service
As the "face of Kohl's," you'll have the opportunity to explain the features of the newest vacuum, complete a makeover on a new mom in the Beauty department or use the latest technology to check stock on a new pair of shoes. Your friendly and knowledgeable swagger will keep our customers choosing Kohl's time and time again!
Store Operations
Although you might not be face-to-face with our customers every day, you still play a critical role! You're the person who ensures our customers walk out the door with their favorite PJs by getting our merchandise off of the truck and onto the sales floor. You'll keep those shelves full of Keurigs so our customers can enjoy their favorite cup of joe in the morning.
Store Management
Crave daily variety, working with amazing teammates and customers? Let your passion for leading and motivating people, guiding and monitoring operations and providing excellent customer service flourish. Enjoy the daily challenge of reaching your next personal best.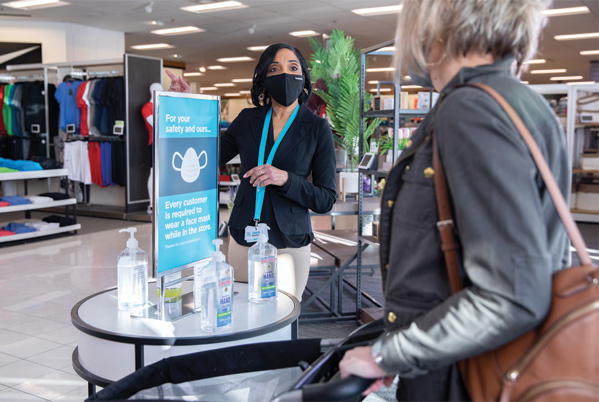 Store Loss Prevention
Colonel Mustard in the library with the candlestick! Are you interested in some serious sleuth-work to prevent fraud and shortage in our stores? Besides providing physical security, you will use data analysis, investigative techniques and reviews of product trends and customer purchases to keep Kohl's profitable.

Health & Well-Being
Taking care of your total self is important. We offer medical to full and part-time associates working at least 30 hours a week and all permanent associates have access to dental, vision and more!

Weekly Paycheck
You will get paid fast. Our Store, Credit and Distribution associates receive their paychecks each week!

Take advantage of your 15% associate discount every day, with pop ups to 35% during associate appreciation sales. Oh, and don't forget to collect the famous Kohl's cash, too.

Culture
It's more than just a job. We boast an unbeatable work/life balance and an environment that emphasizes a team approach to drive results, all while having fun.

Training & Development
When you're at your best, we're at our best. We have training and leadership development opportunities to help you grow within Kohl's.

Exclusive discounts on just about everything, including movies, amusement parks, groceries, electronics, gym memberships, hotels and so much more.