Sorry...The job you are trying to apply for is not taking applications at this time.
Maybe you would like to consider the Categories below :
Kohl's is an Equal Opportunity Employer and an organization that values and encourages diversity among our applicants. We're committed to creating a culture where everyone belongs; where diversity and inclusion drive innovation and business results while enabling associates and customers to be their authentic selves every single day. ​​​​​​​
Our purpose as a company is to inspire and empower families to lead fulfilled lives–to let our customers know that the things that make their lives better are within their reach. That goes for our associates too. We want you to grow professionally and personally, so we offer empowerment and potential in an environment that makes you feel at home. We're down to earth, but we're up for the challenge. We're friendly, but we're focused. We work hard, but we have fun. Experience life at Kohl's.
We're not your ordinary "warehouse job". Check out what makes our careers different.


Paid Breaks
Paid breaks, weekly pay and additional pay for specific positions or shifts.

Shift Options​​​​​​
We've got the shift you want! Wide variety of shifts to ensure your work-life balance.

Climate Controlled Environment
No matter what the weather is outside, our buildings are designed to help you stay cool and comfortable while you work.

Associate Discount
15% associate discount every day, with pop ups to 35% during associate appreciation sales. Oh, and don't forget to collect the famous Kohl's cash, too.

Free Wellness Centers
From flu shots to check-ups our on-site wellness centers has you and your family covered, free of charge!

Life Resources
Guidance Resources provides support, resources and information for your everyday challenges, whether in your personal or work life.
Distribution Center
A Day in the Life
Watch the video to learn more about our distribution centers and what our associates have to say about working at Kohl's!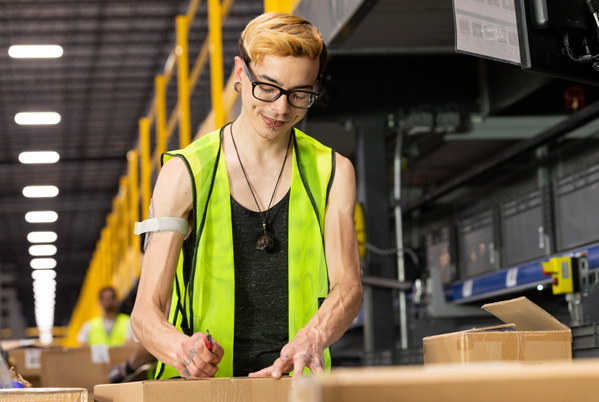 Map your commute


We encourage you to verify you are applying to your prefered location.

Pro Tip: Double check the building address before applying.